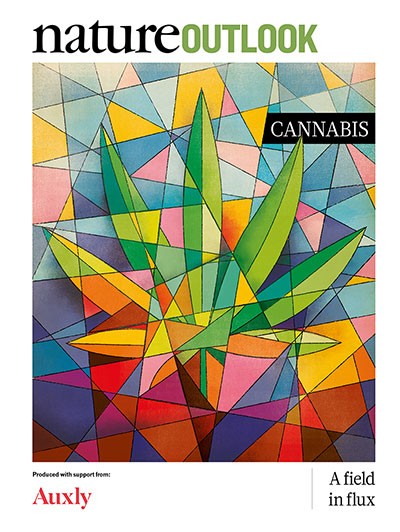 Many of his postgraduate students, he says, receive job offers from cannabis companies before they have even completed their studies. Zheng will begin teaching a cannabis production class for undergraduates at the University of Guelph in January 2020, and several colleges in North America already offer courses designed to provide skilled workers to the industry. In April, the first 24 students graduated from an 8-month cannabis production course at Niagara College Canada in Niagara-on-the-Lake. That course, intended for students who already have a diploma or degree in plant science, focuses on how to grow cannabis and the surrounding regulations. Bill MacDonald, a plant scientist and the programme's coordinator, says that the graduates were snapped up by industry.
Besides the challenges of growing a sufficient amount of high-quality cannabis for a rapidly growing market, cannabis companies have to deal with something that illegal growers do not — government regulation.
But as legal medical — and increasingly, recreational — cannabis becomes more widespread, the cannabis industry is becoming more professional. By adopting the methods and rigour of plant science and analytical chemistry, it is ensuring that it can produce safe, consistent and high-quality products for a fast-growing and lucrative market.
Testing, testing
Cannabis companies are quickly adopting techniques and technologies that were pioneered by commercial agriculture and horticulturalists. Organigram, a cannabis producer in Moncton, Canada, stringently controls its growing operations, says Jeff Purcell, vice-president of operations. "The growing environment is standardized, and we have full control over the air, light, temperature and fertilizer," he says. "It's all highly automated and computer controlled."
One sign of progress is that cannabis products can be recalled when they fail testing, just like other medical or consumer items. In December 2016 and January 2017, Organigram had to recall some of its products when residues from pesticides not approved for use in cannabis were detected. Although the company's reputation took a short-term hit, Purcell says that recalls are a sign of the industry's growing professionalism. Consumers can be confident that cannabis goods have been made "under a controlled, regulated environment and tested in a certified lab that guarantees safety and quality".
Organigram's operation is in stark contrast to the image of an illicit farm hidden in the woods. It is entirely indoors, with 52 identical growing rooms on three floors. Plants are propagated by cloning, rather than grown from seed, so the crop's genetic identity remains the same from generation to generation. The growers track and log all growing parameters, and then tweak them as needed to maintain consistency. Purcell sees the company's operation as a 'manufacturing facility', rather than a garden or a greenhouse. "There are quality checks like you would see in any manufacturing facility, whether it was producing food or tyres," he says.
Many of the challenges of large-scale cannabis production can be solved by drawing on the experience of the commercial greenhouse industry, says Zheng. Growing crops commercially requires a homogenous soil and consistent irrigation. Small variations can mean that parts of the crop dry out at different rates, which leads to the spread of pathogenic agents and root rot, and to an inconsistent product. But the tomato industry, for example, has experience of growing tens to hundreds of hectares of produce at a time, and that expertise can be transferred easily to cannabis growers, says Zheng.
A master grower typically holds a master's degree or PhD in horticulture, botany, or a physical science and is responsible for genetics, designing grow systems, maximizing harvests, managing the grow facility, and managing and training the grow team of workers. This is not a job for home growers. Master growers are responsible for large commercial grow sites and must be able to scale those grow sites even more if the opportunity arises.
Passion for the industry and experience growing at home are not enough to start a successful marijuana grow operation. You need a team of experienced experts, local support from your community, strong financial models, and more.
It's essential that you get help from cannabis business consultants and attorneys to complete your cultivation license application so your responses provide all of the information that is required as well as information that makes your application stand out from the rest.
If you want to become a grower in the legal cannabis industry but don't want to own a grow facility, there are many types of grower jobs to choose from. Salaries typically range from $12 per hour for entry-level trimmers to $150,000 or more for master growers who have cannabis experience and PhDs.
How to Get a Job as a Grower
The good news is the industry is growing quickly across the United States, and there are many opportunities to join as a grower employee or entrepreneur.
How will your cultivation facility operate at each stage of production and across the supply chain? What systems will you use? What technology and equipment do you need?
You need to create process requirements for breeding, cloning, trimming, drying, curing, packaging, distribution, and much more.
How to Start a Business as a Grower
There are five key steps to starting a business as a grower in the legal cannabis industry: planning, licensing, production and supply chain, business operations, and opening your cultivation site for business. Let's take a closer look at each step.
Trimmers are usually hourly employees who are responsible for cutting marijuana plants by hand during harvests. A college degree is usually not required, which makes it a great way for people who are interested in cannabis growing to break into the industry.