Once it became clear to Joesy and crew that they had a truly special plant in their hands, the GG4 cut was generously shared with fellow growers via IC Mag, on the condition that it was always to be given for free, by word of mouth, to deserving growers. Joesy wanted to show the same spirit of generosity as Greyskull and Zoolander had done with him, so he shared it with their circle of growers in California first. Over the following years, the clone gained a stellar reputation, not only among those growers lucky enough to have a clone but also among cannabis connoisseurs and hash makers alike. This reputation was cemented in 2014 when GG4 won 1st place at the High Times Cup in both Michigan and Los Angeles, to the great surprise of Joesy and Lone Watty. They didn't know it at the time, but these would be just the first of many, many more trophies to follow over the coming years.
The incredible resin production and distinctive terpene profile of GG4 have led it to become a staple variety for hash makers all across the world, giving exceptional returns in all methods of extraction, from the solvent-less techniques of Rosin or Ice Water Hash to CO2 and hydrocarbon extractions like BHO. This characteristic of phenomenal trichome production and the readiness with which it is passed on to its offspring has meant that plenty of cannabis breeders and seed companies have incorporated GG4 into their genetic library in the form of many exciting hybrids. So, despite there being no official GG Strains available here in Europe, we're still able to enjoy the outstanding qualities that this amazing plant offers. Currently, our seed catalogue contains around 50 varieties with GG4 genetics, from imaginative hybrids such as R-Kiem's Sublimator (Sour Banana x GG4) and Early Gorilla by Philosopher Seeds (GG4 x Early Maroc) to multiple S1 reproductions and plenty of auto-flowering versions to choose from too! These days there's no excuse not to have a Gorilla in your grow room!
This is a plant that should need no introduction, and even if you've never smoked it or grown it, you're bound to have heard people talk about it, even if it's only in the rhymes of your favourite rapper! Famous for its resin-caked flowers and potent effect, testing as high as 30% THC in laboratory analysis! It's a stretchy Sativa/Indica hybrid with a distinctive and delicious blend of chocolate, coffee, pine and lemon citrus aromas and flavours. The medicinal effects are profound, offering physical relief from pain whilst fighting anxiety. Indeed, after Joesy Whales underwent open-heart surgery, GG4 was the only variety that could calm the anxiety he was suffering and to cope, he would eat a chunk of GG4 hash which gave him relief from anxiety for as long as a week!
Joesy Whales (r) with Lone Watty, his business partner (Credit: GG Strains)
Popping the seed that changed it all
This week began with the sad news that GG4 co-creator Joesy Whales aka Don Peabody, had died. He passed away in Las Vegas on May 6th at the age of 69 years old, doing what he loved most, and is survived by his wife, Angela, and their two children. We'd like to take this opportunity to pay our respects and pass on our deepest condolences to his family and at the same time, tell you a little about his enormous impact on cannabis culture.
The GG4 story begins in 2009 when Joesy decided to take up growing and smoking again after a long hiatus due to working for 20 years as a crane operator, a job which meant he had to pass regular drug tests. As a first step, he joined the ICMag online cannabis forum (International Cannagraphic Magazine, where he went by the name Grizz) and started to make friends. At that time it was difficult to find good genetics, and nobody seemed willing to share their prize cuts. An exception to this were two growers and breeders he met on the forums: Greyskull and Zoolander, who offered some of their elite clones to Grizz. As a result, the three of them met up in a parking lot in Barstow, California to hand over the plants, which were a cut of Sour Dubb (Sour Diesel x Sour Bubble), and what they thought at the time was a clone of Chem D (but was actually mislabelled and turned out to be Chem's Sister). At some point around the same period, Joesy also acquired a clone of Chocolate Diesel (Sour Diesel x Chocolate Trip) from another source. These three plants became the backbone of his indoor growing operation.
Over the last few years, Joesy and Lone Watty, under the banner of GG Strains, had been working to provide licensed, verified versions of their genetics for producers and dispensaries in legal states. These varieties were not only restricted to Original Glue, Sister Glue, and New Glue but also included some new hybrids, such as Purple Glue (Las Vegas Purple Kush x GG4) and GlueChee (Cheese x GG4). Several collaborations with other breeders had also been started, so with a bit of luck, some of these will come to fruition soon. In a statement, Catherine Franklin, Operations Manager at GG Strains has announced that they "plan to honour its founders' legacies through the company's cultivars and ongoing collaborations with breeders".
GG4 – Ideal for extractors and breeders
Unfortunately, it also didn't take long for the cut to fall foul of industry greed, and despite Joesy's intention that it should always be freely given, unscrupulous growers and dispensaries began selling GG4 clones in huge numbers, sometimes demanding outrageous sums for this highly sought-after clone and often distributing fake cuts too, something that upset him greatly. Described by those who knew him as a really nice guy, a grumpy old breeder and a truly humble character, tales of Joesy's generosity abound in the cannabis community, where he will be sorely missed. At the same time, he achieves a kind of immortality, with his work living on in ganja gardens all over the world, bringing joy to countless growers and smokers.
Resin production is simply astounding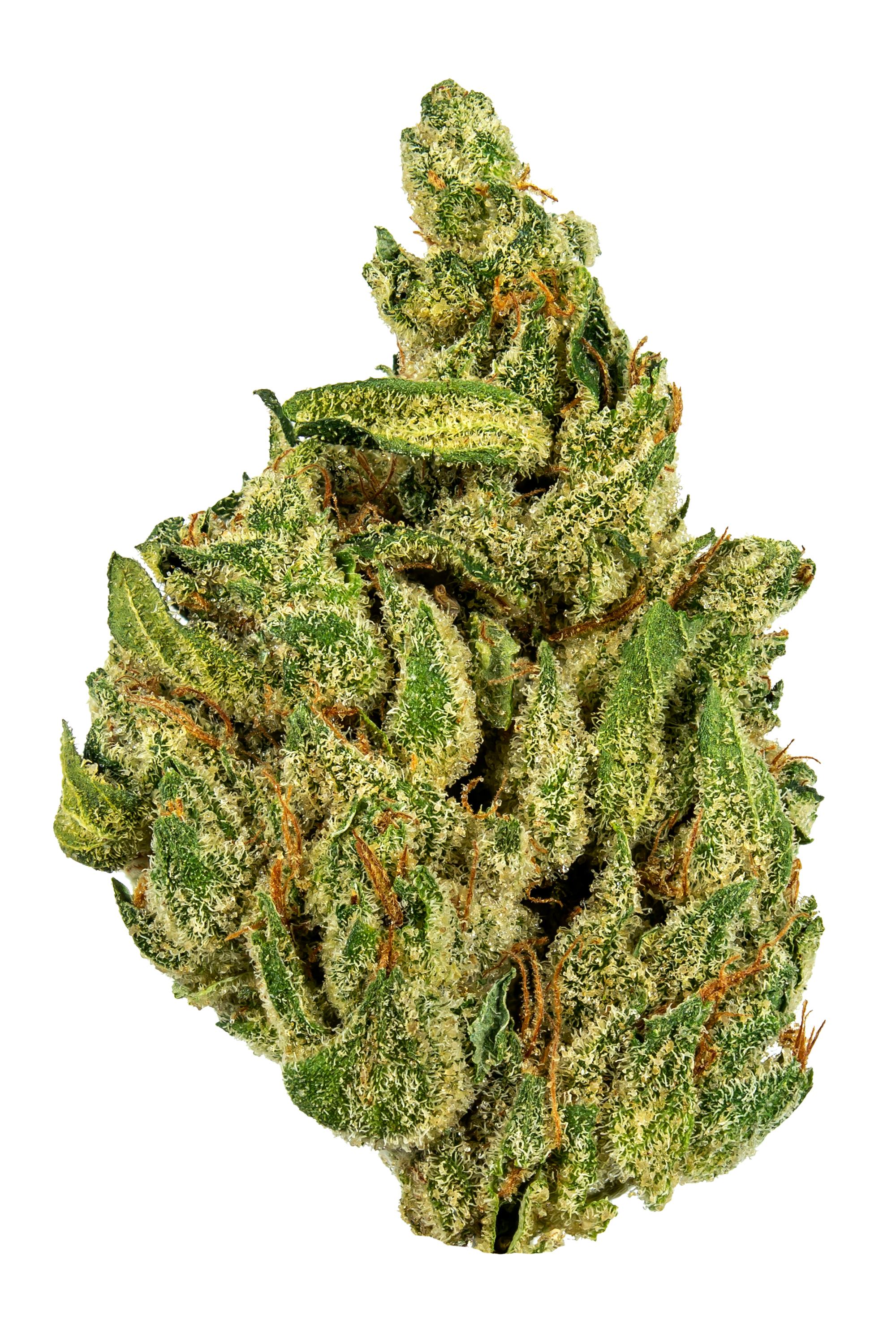 The highly sought out hybrid cannabis strain, Gluechee, is cultivated by breeding Original Glue (GG #4) and Cheese. It's an evenly balanced hybrid, described by consumers as having long-lasting effects that stimulate the mind, sparking bouts of creativity, and relax the muscles throughout the body. In larger doses, many say the sedative effects are stronger, making GlueChee worth considering for those looking to unwind for the day.
Gluechee's buds have a flavor reminiscent of its parent strains Original Glue and Cheese. It has intense and robust diesel overtones, with an herbal, spicy, and slightly cheesy aftertaste. Breaking apart the buds of GlueChee release an aromatic plume of cheese, diesel, and herbal notes, with sweet, piney undertones. GlueChee's soft undertones can be attributed to its dominant terpenes Limonene, Beta-Caryophyllene, and Beta-Myrcene.
GlueChee's spear-shaped calyxes and frosted bract leaves expand upon the unique structure of its parent strain, Cheese, while having the forest green colors and frosted layer of trichomes that Original Glue is known for. Woven between GlueChee's trichomes, users will also find sparse, burnt amber colored pistils.