With competition increasing in newly legal markets like California, which now allows marijuana sales to adults over 21, businesses around the country are looking for highly-trained employees to guide them on science and agriculture as well as a host of arcane and ever-changing financial, legal, and regulatory issues — all of which affect business strategy.
"We need someone who can understand scientific reasoning and how a plant actually works and how to control it in a different environment," Macdonald emphasized on a routine day as they closely tracked the temperature and soil moisture in the maze of pungent grow rooms inside The Giving Tree's cultivation center in North Phoenix.
"This is an industry that's going through a wave of professionalization, but has all these thorny, complex issues around racial equity, that's also really intersecting. And because of those intersections, we thought it would make a lot of sense to hold it at Yale," says Lee pointing to the school's historic emphasis on social justice. The conference is expected to draw 300 and will include students from Yale's School of Forestry, Public Health and Law schools.
Plant scientist Sierra McDonald at work inside The Giving Tree Wellness Center
"I think [cannabis] companies are starting to realize, 'Okay, we need somebody [who is] more than just a closet grower who used to do this twenty years ago," explained McDonald of why she sees employers like hers seeking out STEM degree holders. Her colleague Kati Lindholm agrees. She earned a bachelor's degree in biology from Central Florida University and a master's in plant production science from the University of Helsinki.
The full-day event in New Haven, CT will feature Yale SOM grads and others who are business leaders in marijuana. Panelists include Jesce Horton, cofounder and former chairman of the Minority Cannabis Business Alliance; Kristina "Kay" Garcia, CEO of Women Grow; Brendan Kennedy, CEO of Privateer Holdings, and Nancy Whiteman, founder of Wana Brands. The day will dive deep into both the business landscape and the social issues around legalization, including the federal government's War on Drugs and its impact on communities of color over the last eighty years.
Her message to curious college and grad school students looking to apply this spring: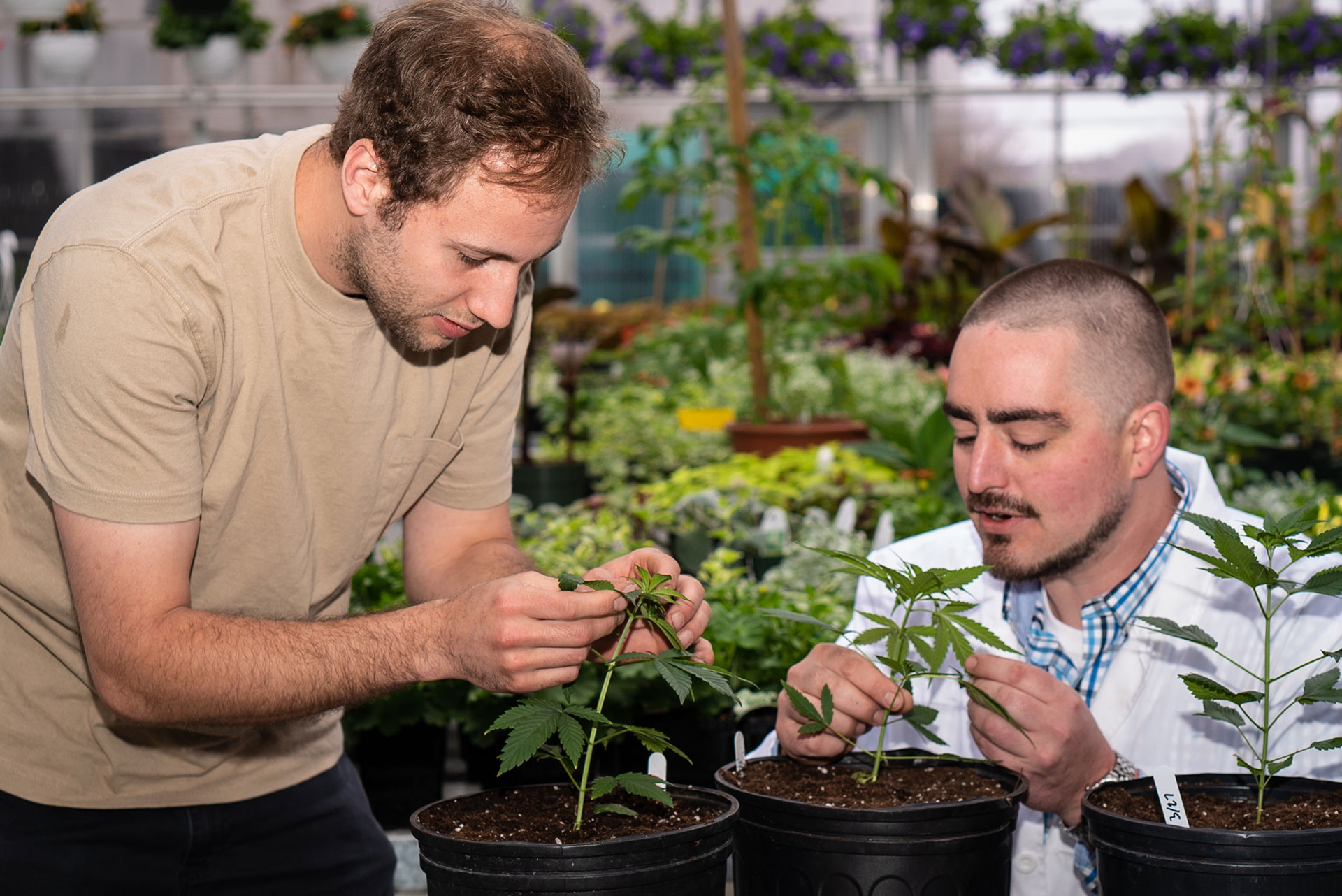 As SUNY Morrisville also continues to be pioneers in the revitalization of industrial hemp in New York State, similar teaching concepts will be implemented into the 15-credit Cannabis Industry minor curriculum. Hemp plants, which are very similar to the marijuana plant but lack the levels of THC that cause psychoactive effects, will be used to study cultivation techniques.
After launching a special project learning opportunity during the Spring 2019 semester that explored the growing methods of cannabis, SUNY Morrisville will begin offering a Cannabis Industry minor in the 2019 fall semester.
Learning will take place year-round, thanks to the indoor growing capabilities at our Controlled Environmental Agriculture (CEA) Greenhouse featuring various hydroponics systems, as well as at our certified organic Four Seasons Farm. Our Horticulture Center also features a wide variety of amenities, including tissue culture labs and grow rooms.
SUNY Morrisville is extremely excited to be at the forefront of educating students on the cannabis industry, one of the fastest-growing sectors of the horticulture/agriculture industry in New York State and nationwide.
One of the first of its kind in New York State, the minor provides students a vast understanding of the cannabis industry by combining portions of our agricultural science, horticulture and business programs. It also allows students the opportunity to focus on specific areas of interest, including cannabis botany, production and processing techniques, and marketing capabilities and evaluations.
And best of all, hands-on instruction will be taught by our expert faculty members, including the lead professors of our hemp program, Jennifer Gilbert Jenkins, assistant professor of agricultural science, and Kelly Hennigan, associate professor of horticulture and chair of the Division of Animal & Plant Sciences & Agricultural Business
While being open to all students, the Cannabis Industry minor aligns perfectly with students pursuing bachelor's degrees in horticulture, agriculture and natural science.