If you're not a total beginner as a grower, you probably know that male cannabis plants pollinate female plants. You may also know that only female plants produce the flowers that cannabis fans know and love.
What is a Feminized Seed?
A feminized cannabis seed is what you get when you breed two female plants instead of a male and a female. When you plant feminized seeds, they germinate and grow into females.
Step 1: Grow 1 or More Female Plants
Choice #1 – which is called Rhodelization – is not a favorite method of breeders. It's more complicated than changing hormones.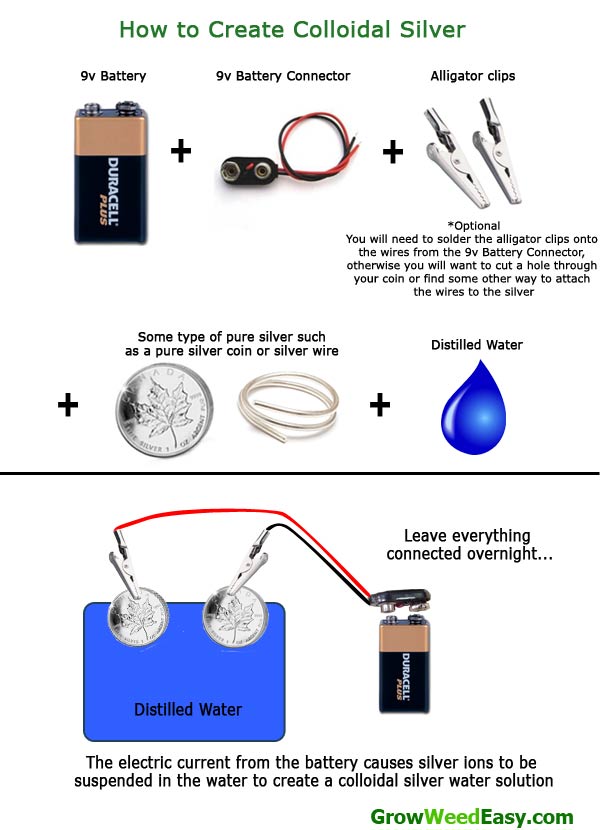 4.) Pollinate Another Female Plant – At this point, take the feminized pollen you've collected and use it to pollinate a female plant that has been flowering for about 2-3 weeks (full detailed instructions with a video on how to do this below). Although it's possible to pollinate the same plant as the original, it's not recommended in part because the timing doesn't match up (pollinating buds late in the flowering stage doesn't produce many seeds). It's best to pollinate a different female plant that you started budding a few weeks after the original. This increases the number of seeds produced as well as gives the new female plant enough time to develop them to maturity. It also increases genetic diversity compared to self-pollination.
Where to get Colloidal Silver (your options):
This is a relatively big topic with a lot of opposing opinions so I wrote a whole article about it.