Cannabis requires more nutrients than many of the other plants you may have in your garden. Quality soil contains enough organic nutrients to start the growth cycle, but as your cannabis plant grows and transitions into flowering, it may deplete the available nutrients and require additional fertilizers.
Keep this info in mind as you embark on your cannabis-growing adventure. The smallest adjustments can make all the difference — planting a week earlier, a week later, watering less, watering more, etc.
Planting directly into the ground or a raised bed requires a bit more preparation but has its benefits as well. Without a container to restrict growth, roots can grow deep and thick to support a strong plant. The added surface area also allows the plant to access a greater quantity of nutrients and water in the soil, compared with a container garden. The major downside is that the plants cannot be moved and could require additional structures to protect them in the case of extreme weather.
Image lightbox
Whether using seeds or clones, many cultivators start growing their plants indoors to ensure they are not exposed to damaging weather conditions as they develop their initial root system. The plants can be transitioned outdoors when the weather and light conditions are ideal. Extending the indoor vegetative growth period can help increase yields and allow growers time to select the best plants to be moved outdoors.
During the first half of the season, the daytime period increases until the summer solstice, which occurs in the Northern Hemisphere on or around June 21 and in the Southern Hemisphere on or around December 21. While the daylight hours increase, the plant's vegetative stage takes place. During vegetation, the plant will develop the roots and stems that will serve as the foundation for growth until flowering.
Greenhouse basics
Wilting plants and dry soil are a direct sign that plants need water. Droopy leaves along with wet soil are a sign of overwatering. Both are common mistakes and can be avoided with some practice.
Pests come in many forms, from large deer and gophers to small slugs and spider mites. Larger animals and pets can be kept out of the garden with fencing, while gopher wire beneath your soil beds can keep rats and gophers from eating the plants' roots. Weeds will not damage cannabis, but they will compete for the nutrients in the soil and reduce the quality and yield of your crops. A light layer of mulch on top of your soil can prevent weeds from sprouting in the middle of your plants' cycle.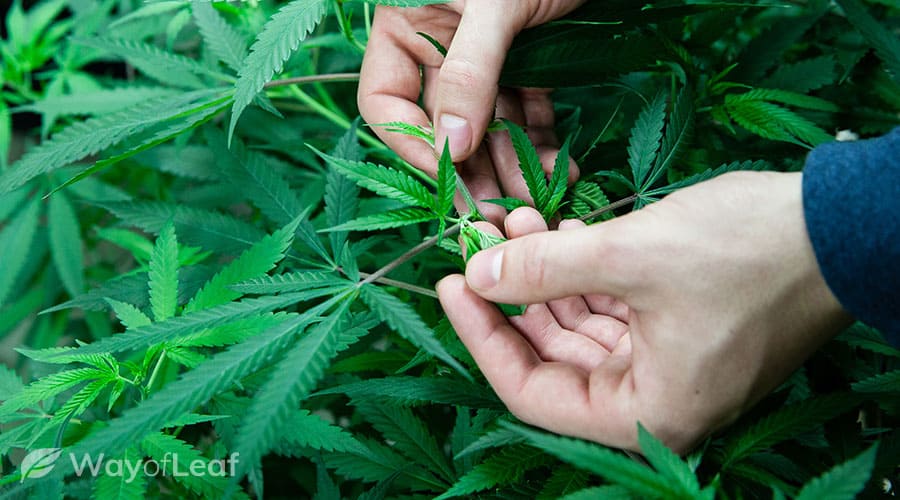 As we mentioned above, make sure the temperature of your location does not exceed 86 degrees. If your area regularly surpasses this temperature, then you will need to be careful where you cultivate your plants.
Step #2: Choose the Best Possible Location
Southern California growers can grow these strains and not worry about late flowering due to plentiful sunshine. Growers in British Columbia, on the other hand, won't achieve a decent yield because they won't finish flowering until December. By that time, the lack of light, cold weather, and heavy rainfall will probably have killed the plant.
Picking the Right Marijuana Strains for Your Climate
One of the main advantages of container gardens is that you can place them anywhere. Therefore, you can grow your weed on a patio or even on a rooftop. Make sure you move the plants around to make the most of the available sunlight. You can also use store-bought nutrient-rich soil, which simplifies the fertilization process.