Now comes the tricky part: Figuring out when is the right time to harvest! You will have to keep a close eye on your plants to determine when it's the right time to reap them. Your timing can affect the smell, taste, weight, and potency of the final product.
Once you have completed your first growing cycle, you will be rewarded with a potent, delicious bud. So what happens now?
Once you have your feminized seeds, it's time to germinate them. Each and every seed contains a cannabis plant just waiting to emerge, but it will need some tender love and care in order to do so. Seeds need heat and water in order to sprout; otherwise, they will remain dormant.
5. When to Harvest Marijuana
Vertical growth will take place now, with plants growing taller. We have heard of people's plants gaining 2 inches in height in just 24 hours!
You will now be able to tell what kind of plants you're growing as they show their defining characteristics. Sativas will become taller and narrower, whereas indicas will appear short and bushy with dense foliage.
7. Preparing for Next Season's Cycle
After cutting down the plants, it's time to prune them. This process ensures you will have rounded and smokable bud. You can perform wet or dry pruning. The general consensus is that the former method is easier. When the plants are dry, the leaves curl in on themselves, and it's harder to perform the task at hand.
At this point, you should keep the temperature somewhere between 68 and 77˚F, with the humidity at around 50%. You can stop giving the plant nitrogen now, but up the intake of potassium and phosphorus.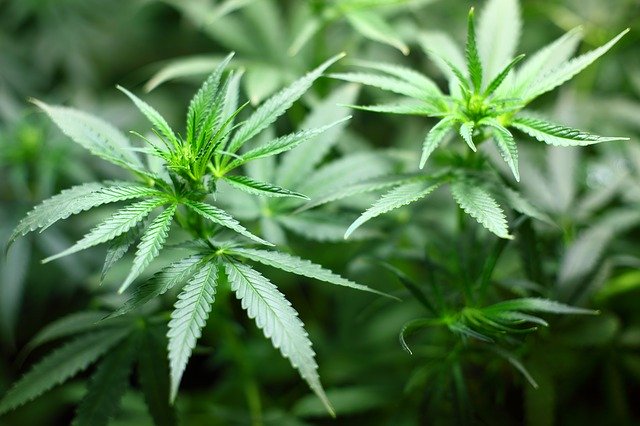 Cannabis growth is made up of a series of stages that plants undergo during their lifecycle. Each stage during the cannabis cultivation process requires its own unique demands, including different levels of light, water, and nutrients.
1. Germinating Seeds
Female: Two pistils (the pistil contains the reproductive parts of a flower) will be growing on the buds (flowers grow above these leaves, one cluster on each side).
6. Harvesting
1. Germinating: 1-7 days
2. Seedling: 2-3 weeks
3. Vegetative: 2-8 weeks
4. Pre-Flowering: 1-2 weeks
5. Flowering: 6-8 weeks
6. Harvesting