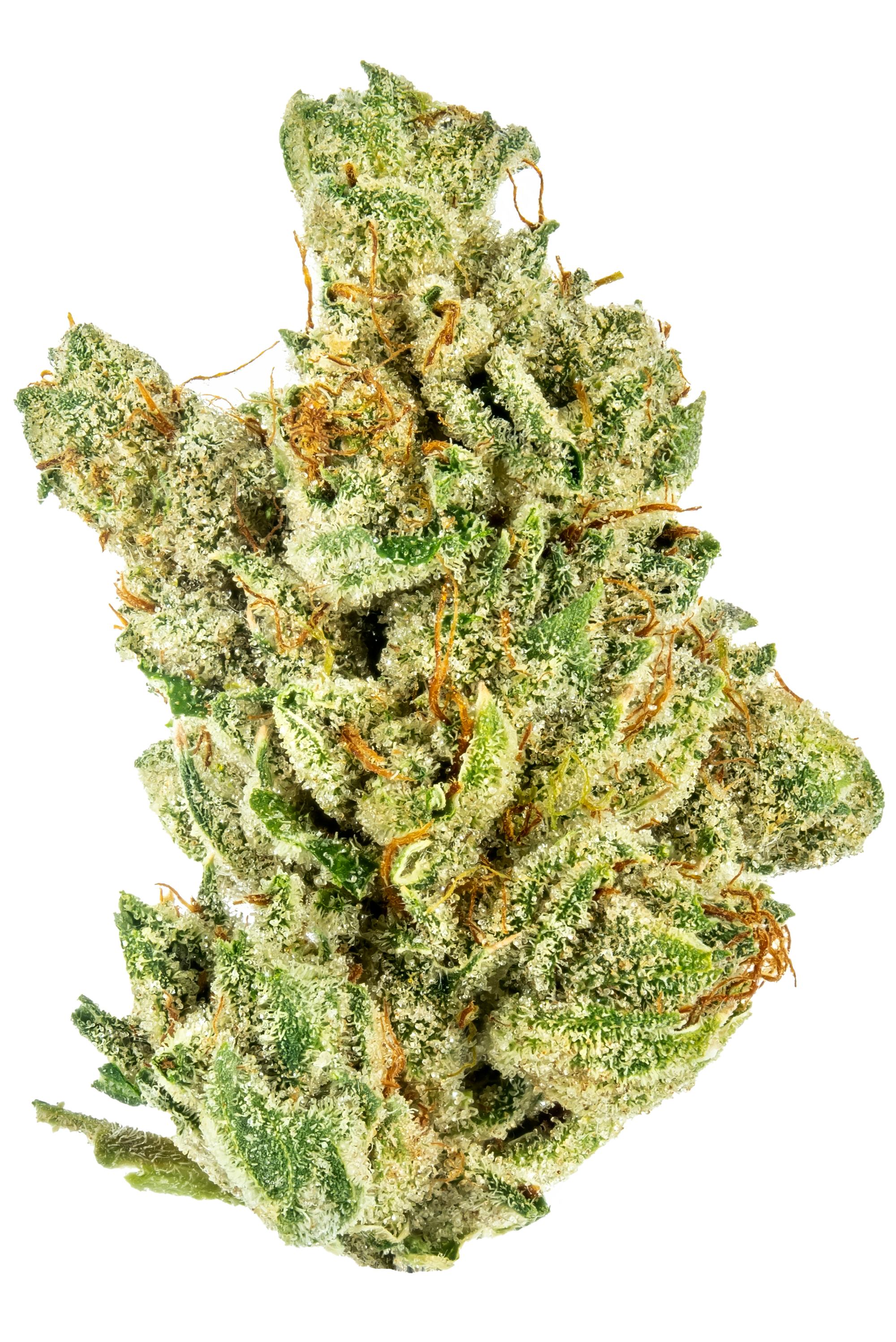 The buds produced by this indica-leaning cannabis plant are the color of unripe limes and coated in a heavy layer of frosty white trichomes and bright orange pistils. The aroma coming from them resembles lemon and lime peels, mixed in with a heavy dose of skunky funk.
Reviewers warn that Sin Valley OG's side effects include red eyes, cottonmouth, and a ravenous case of the munchies, so be sure to have food and water around.
First bred by Sin City Seeds, Sin Valley OG is a cross between the SFV OG Kush and Blue Power, and users say it produces a potent, pleasurable mix of euphoria and cerebral energy.
For growers, Sin Valley OG is a high-yielding plant, that grows bushy and would be an ideal candidate for the sea-of-green technique
Order
within
Order
within
Indoor growers who utilize the SOG method of cultivation average harvests around 350-400 grams per square meter. Outdoor growers that are just learning to grow can expect to see 100 grams per plant on average while experienced growers in the optimum conditions can pull 400 grams or more per plant with these amazing cannabis genetics. The best part, all of this happens in roughly 55-65 days. That's right you can get incredible results like these in as little as two months!