DSS Services Ltd
Prezviter Kozma 3
Plovdiv 4000, Bulgaria
E-mail: [email protected]
Cannabis seeds are sold to customers over the age of 18 and are sold strictly for souvenirs or storage purposes only. The cultivation and germination of cannabis seeds is illegal in most countries. We advise customers to check the laws in their country before ordering.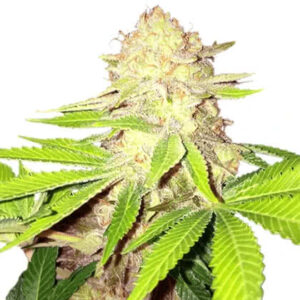 Buy the best Strawberry Kush feminized seeds to grow for top-shelf fruity Kush harvests. Fast stealth shipping to all 50 states of the US. We have sourced the best Strawberry Kush seeds for sale from our trusted marijuana seedbanks—ILGM, Seedsman, Crop King, and Sonoma.
Strawberry Kush Strain Description
Strawberry Kush is a name used for a few hybrids throughout the years; therefore, its origins are not attributed to any sole grower or breeder. The most prevalent version sold today is a cross between OG Kush and Strawberry Cough. Buy Strawberry Kush feminized seeds now for a premium selection of female plants to grow and clone.
Strawberry Kush Origin and Genetics
Strawberry Kush is an indica dominant cannabis hybrid that's well-loved by growers and stoners for its musky strawberry flavor and potent but functional high. Strawberry Kush marijuana is dense, resinous, and represents all the typical qualities of Kush strains. The strong aroma smells like fresh-picked strawberries. Up to 18% THC.