By default, Blitz has a db/seeds.ts , where you can add test data to quickly seed your environment.
This is useful for rebuilding your DB after you messed it up or simply when it's full of old test data. Good seeds can also make onboarding new people to the project a lot friendlier (no more, go to this page and create a new user, then create some tasks for them but make sure to create at least one project. ). Only requirement is that this file makes a default export.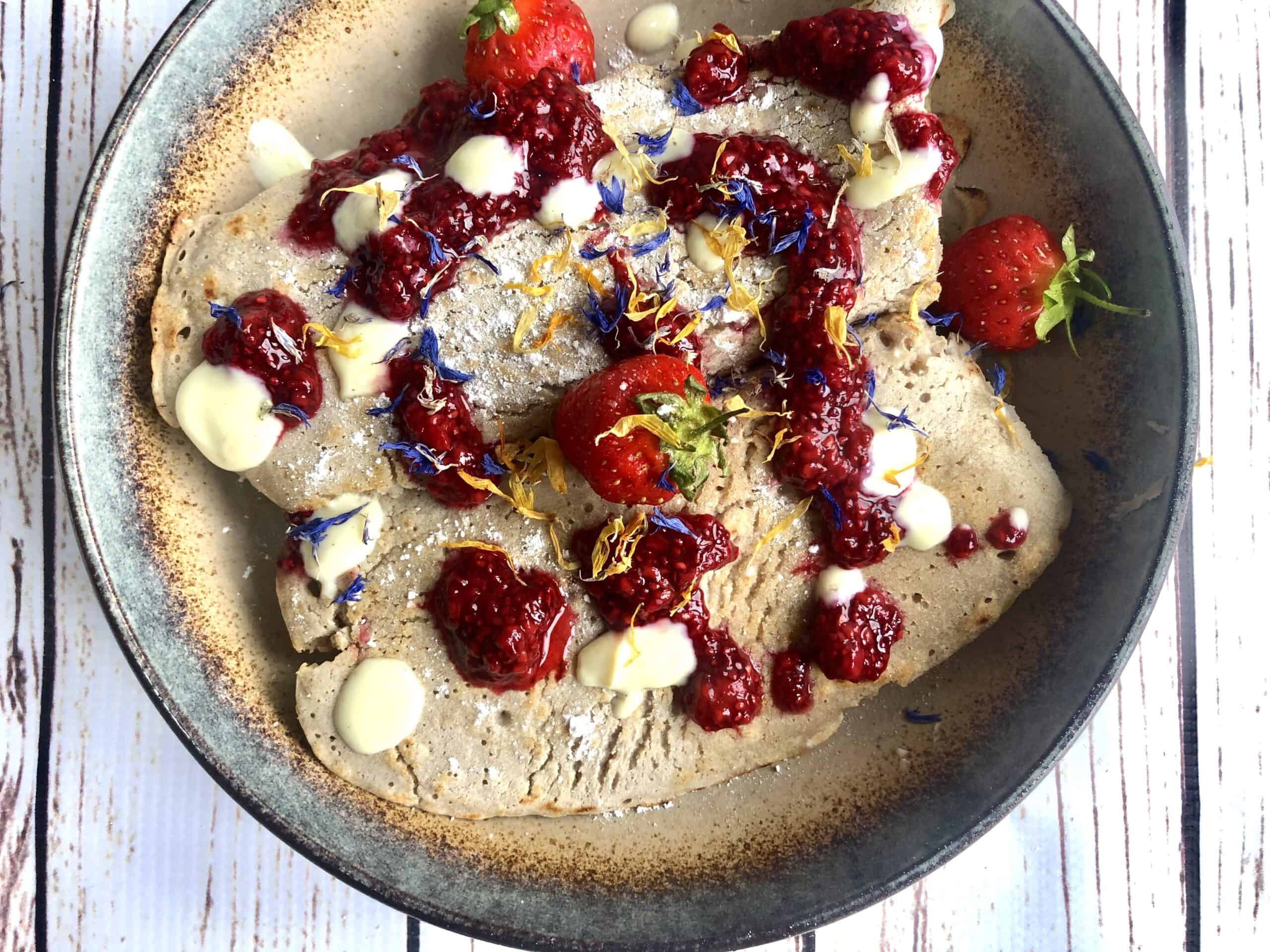 Buckwheat is an incredibly nutritious and gluten free flour option. It is made from the buckwheat seed and gives this easy blintz recipe an earthy flavour.
What Are Blintzes?
There are some vegan cream cheeses available from the supermarkets, however often this is few and far between, making accessibility difficult for some. More readily available to most people is tofu however.
Toppings For Vegan Cheese Blintzes
This vegan blintz recipe is a traditional Jewish classic that is sure to impress for a fancy vegan brunch. Stuffed with vegan cream cheese and topped with a delicious berry compote – you will be sure to go for seconds!
Heat the reserved 1/4 cup butter-oil mixture in clean pan over medium heat. Working in batches of three, fry blintzes, turning once, until golden and crisp, 2 to 2 1/2 minutes per side. Place two blintzes on each plate. Spoon warm sauce over top, and dust with confectioners' sugar.
Make the crepes: Stir together remaining 3 tablespoons melted butter and the oil in a small bowl; reserve 1/4 cup for cooking blintzes. Heat an 8-inch nonstick skillet over medium heat. Lightly brush pan using remaining butter-oil mixture. Pour a scant 1/4 cup batter into pan; swirl to form an even layer. Cook until bottom is lightly browned, about 1 1/2 minutes. Using a heatproof spatula, flip crepe; cook 30 seconds. Transfer to a plate. Repeat with remaining butter-oil mixture and batter.
Make the crepe batter: Whisk together milk, 1/2 cup water, 2 tablespoons melted butter, and the eggs in a medium bowl. Whisk in flour and salt; set aside.
Transfer a crepe to a clean work surface. Spoon 2 heaping tablespoons filling onto crepe 1 inch from bottom and sides. Fold bottom over filling. Fold in sides, and roll up. Set aside, seam down. Repeat with remaining crepes and filling.
Ingredients
Make the sauce: Stir blueberries, sugar, butter, lemon juice, cornstarch, and salt in a medium saucepan over medium-low heat. Bring mixture to a low boil. Reduce heat; simmer, stirring often, until berries begin to break down and release their juices, about 10 minutes. Set aside.
These paper-thin crepes can be filled with just about anything. For this rendition, a handful of blueberries is blended into a velvety mixture that's spooned into golden, delicate pancakes.
Make the filling: Puree cottage cheese, cream cheese, sugar, and vanilla seeds in a food processor. Transfer to a medium bowl; stir in blueberries. Set aside.
Recipe Summary test
When forming blintzes, be careful not to overfill each crepe. That way, the creamy mixture is less apt to seep out as you fry the blintzes, making for a neater presentation.