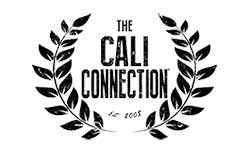 Standard delivery
(approx 1-3 working days)
Express Upgrade
She is a nice and easy to clone strain. She will at times want you to top her in order to get her to grow out sideways. Doing this will create a nice and strong robust plant. Her yields are very nice due to her heritage. Expect a perfect blend of soft vanilla/chocolate flavor with touch of creamy hash rounded off with a nice and smooth buttery undertone. Leaving your palate with a sweet and buttery taste that is long lasting. Expect the extracts to be very fragrant with a very high and unique terpene profile.
Our aim is to deliver:
Don't forget to sign up to the London Seed Centre today to claim your seed chips for extra discounts on your orders, plus a load of bonus perks for being a valued LSC member.
SHIPPING METHODS WE OFFER INTERNATIONALLY
*Kindly note that free seeds strains are subject to availability, and may be swapped out with different strains if they become out of stock. We alway do our best however to supply a strain of similar characteristics to the seeds on your order. Thank you for understanding.
When growing Tiramisu, always start off with a great cup of espresso! Then indulge in what will soon bring your taste buds to a dessert classic the Tiramisu. Once you grow her out, you will find your self wanting more and more of this soon to be classic. She is a solid yielding plant with a even more impressive structure due to both parents influence.
Airsure®
Royal Mail Signed For 1st Class™ aims to deliver your letter or parcel the next working day however can take up to 3 days – and gives you the added benefits of check online or on your mobile to see where your item is (royal mail website) compensation cover up to £50.
The more you spend the more free seeds you'll receive bundled in with your order.